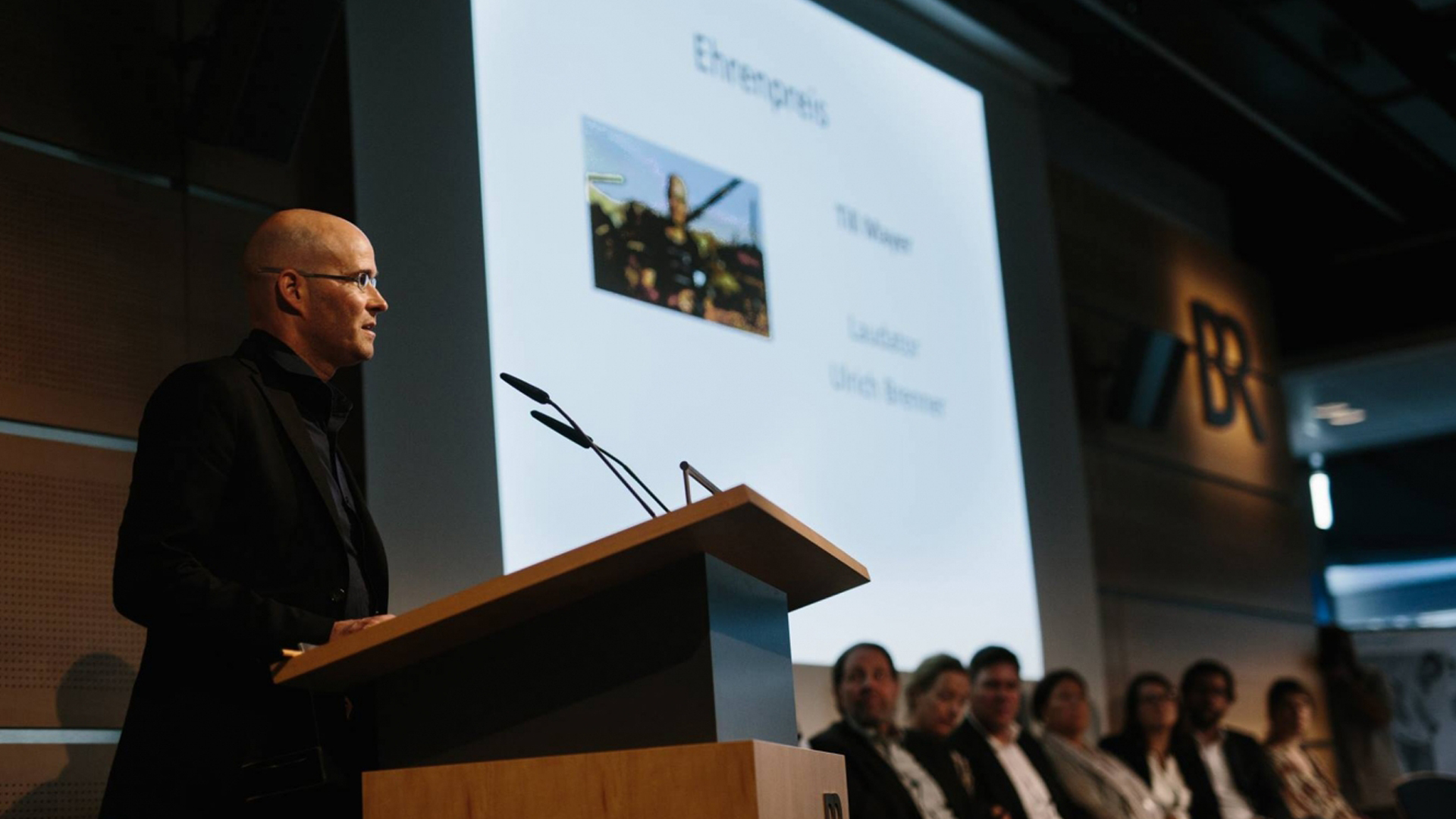 The "Dr. Georg Schreiber Media Award" has been awarded by AOK Bayern in Munich on 3 June 2016 in cooperation with "Nachwuchsjournalisten in Bayern (NJB)" and "Deutsche Journalistenschule München (DJS)". The 13th award is endowed with a total amount of € 30,500.
During the ceremony, a honor price has been awarded to Till Mayer for his outstanding journalistic commitment for the benefit of health policy and social issues. The award honors, inter alia, his project "Barrier:Zones", an exhibition and book project telling stories of people with disabilities who have been affected by war.
In his laudatory speech, Uli Brenner emphasized that Till Mayer, as a journalist, photographer and film-maker, makes an extraordinary contribution through his non-mainstream extensive reports about wars and conflicts. Uli Brenner stated that with his reports, pictures and films, Till Mayer has helped countless people who were in great need, saved lives, encouraged people to help others and raised a lot of money for projects.
Since 2003, the "Dr. Georg Schreiber Media Award" has been awarded on a yearly basis. As in the previous years, nearly all renowned media, nationwide and regionally, have been represented with a total of approximately 240 contributions on health policy and social issues. Till Mayer's award is worth € 5,000: He will donate € 4,500 euros and invest the remaining € 500 in his next journalistic project.
Links:
https://bayern.aok.de/inhalt/dr-georg-schreiber-medienpreis-der-aok-bayern-2016/
http://www.obermain.de/lokal/lichtenfels/art2414,430749
http://www.mainpost.de/ueberregional/bayern/Krisenregionen;art16683,9244823